Xinyuan Excavator Tool Iron Suction Plate Magnet Lifter Working Device
Excavator attachment, magnet lifter
Excavator iron suction plates/magnet lifter are specialized tools used in the construction and excavation industry to lift and move heavy metal materials such as steel plates, pipes, and beams. They are designed to be attached to the arm of an excavator or other heavy equipment and use suction to hold the metal material in place during transport.
The suction plate is attached to a hydraulic system, which allows the operator to control the suction using a set of controls in the excavator's cab. This system enables the operator to adjust the suction to match the weight and size of the metal material being lifted, ensuring maximum safety and control during transport.
Basic Info
Dimensions
Diameter
800mm
Weight
26kg
Technical performance and specification
Control method
constant voltage control method
Current(cold)
18A
Power consumption(cold)
3.96kw
Steel balls
3000kg
Cast iron ingots
480/250kg
Cutting chips
480/250kg
No. 1 scrap steel
150/130kg
Cast iron scrap steel
150/130kg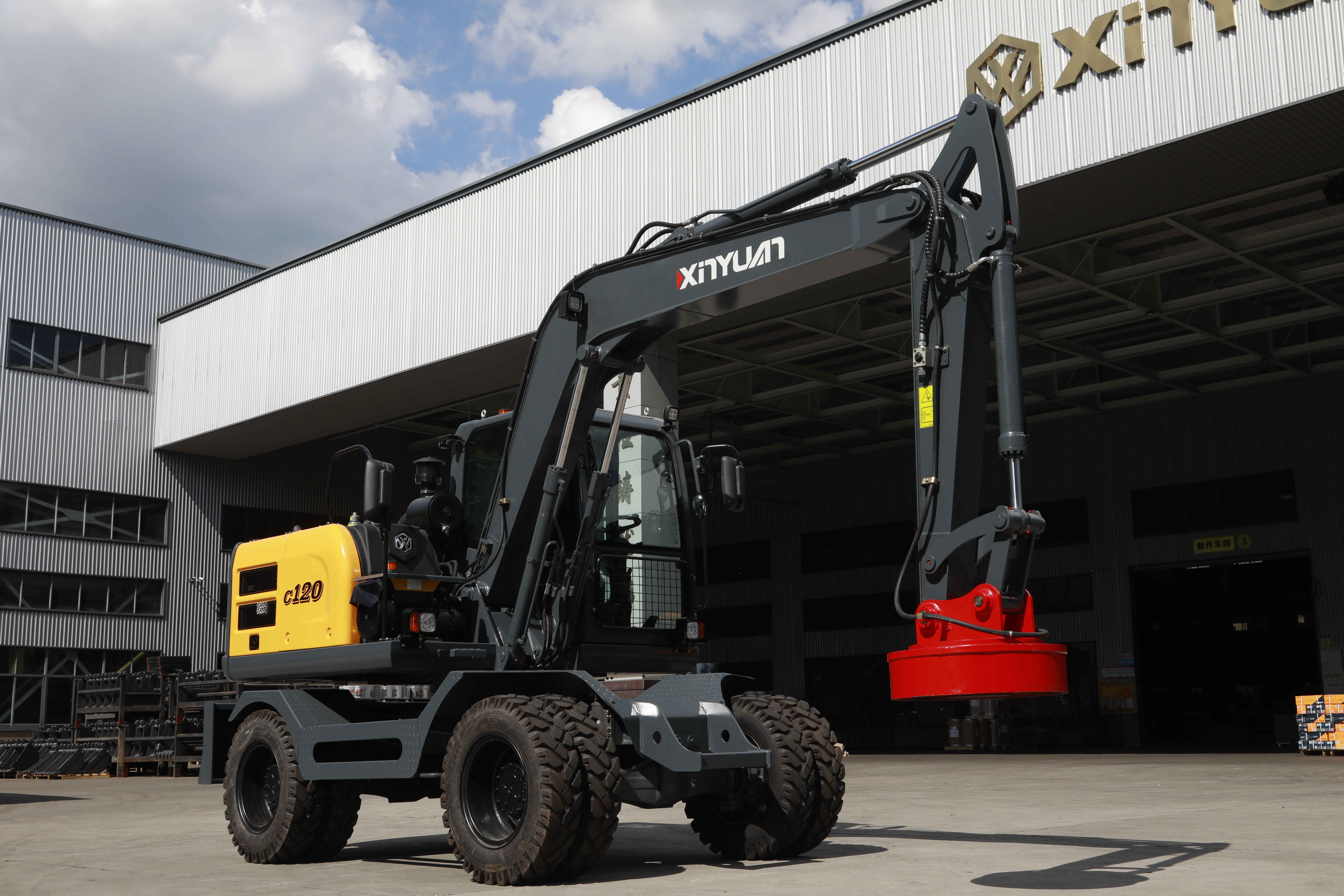 What are your main products?
---
Wheel excavators. We specialize in designing and manufacturing wheel excavators for more than 30 years.
Are you a manufactuer or trading company?
---
What kind terms of payment can be accepted?
---
For terms of payment, We accept T/T.
What certificates are available in Machinery?
---
We currently have CE, ISO9001, ISO14001, EAC certificates and more than 200 patents and certificates.
What about the delivery time?
---
Normally 7-15 days after receiving the deposit. In case of force majeure, time will be extended.
What about the Minimum Order Quantity?
---
What is your port for export shipping?
---
Get product quotes for free
Our staff will contact you within 24 hours (working days). If you need other services