---
Quanzhou Government Leaders Led a Team to Visit Our Factory
Fujian Xinyuan Heavy Industries Co., LTD
---
On Feb 4, The leaders of Quanzhou City Government led a team to Luojiang to carry out "10,000 cadres into 10,000 enterprises, an enterprise policy for development" activities, Quanzhou City Government Vice Mayor Wang Zhihong, Director of the Municipal Science and Technology Bureau Wang Xiaoyang, Mayor of Luojiang District Guo Ning, District Industry and Information Bureau, District Science and Technology Bureau main leaders and their parties visited Xinyuan factory, field visits for in-depth research work, face to face to listen to the voice of enterprises.
Vice Mayor Wang Zhihong walked into the production workshop and had a detailed communication with our chairman Zheng Yongzhong about the company's development and future planning in recent years.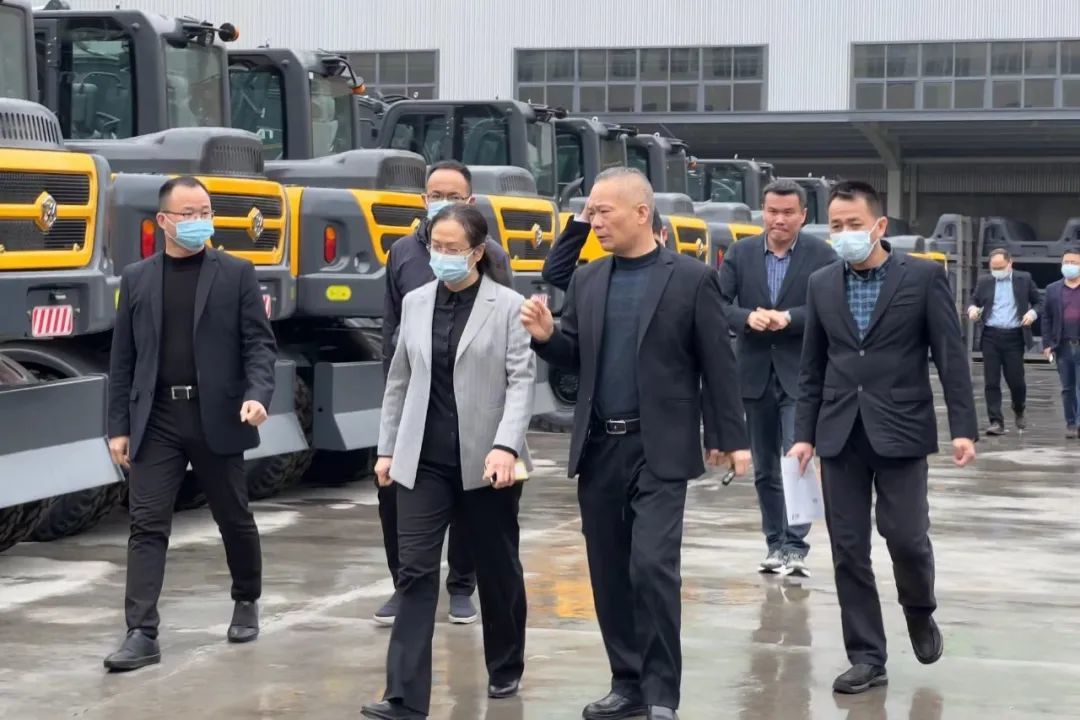 Vice Mayor Wang Zhihong highly affirmed the achievements of Fujian Xinyuan Heavy Industries in technological innovation and automated production, and expressed his praise and encouragement, and also asked in detail and deeply understood the needs and problems of the enterprise.
Chairman Zheng Yongzhong expressed his gratitude for the care and support from the municipal government leaders, and will continue to take advantage of his strength in the field of wheel excavator industry in the future, with firm confidence in adevelopment and full energy, to continuously make the enterprise stronger and better and contribute more to the construction of intelligent manufacturing industry in Quanzhou.