---
Perfect Finish Xinyuan Heavy Industries Shined at BICES 2023
Fujian Xinyuan Heavy Industries Co., Ltd.
---
On September 23rd, the 16th China (Beijing) International Construction Machinery, Building Material Machinery and Mining Machinery Exhibition and Technology Exchange (BICES 2023) concluded successfully at the China International Exhibition Centre (New Venue) in Beijing, the exhibition gathered more than 1,000 exhibitors from more than 30 countries and regions around the world, among which, Xinyuan Heavy Industries with a variety of "flagship" wheeled excavation boutiques appeared in the show and attracted much attention. Among them, Xinyuan Heavy Industries brought a number of "flagship" wheel-digging boutique products to the exhibition, which attracted a lot of attention.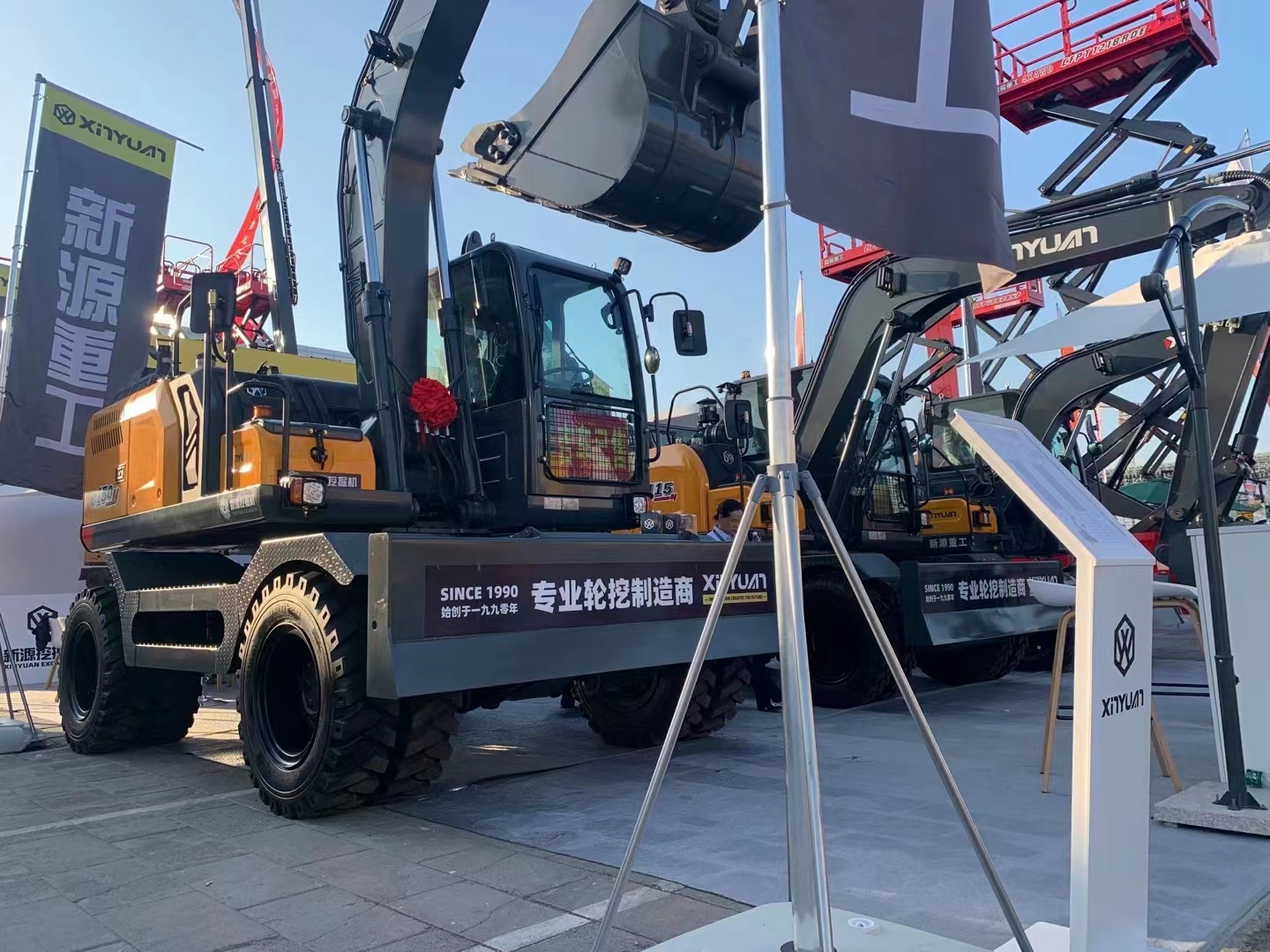 During the 4-day exhibition, Xinyuan Heavy Industries' booth was always crowded and attracted countless fans. In the competition with many brands, Xinyuan Heavy Industries exhibited C150 G4, C115 G4, C80 G4, C70 ECO, B70 ECO, a total of five national four "flagship" wheeled excavators, from the appearance of the design, craftsmanship to the comprehensive configuration, quality and performance of the performance of the strong strength, to the world to show the power of China's wheeled excavators, not only attracted a large number of visitors to visit the booth, but also attracted a lot of attention. They not only attracted a large number of visitors, but also signed orders, demonstrating the strong competitiveness of the products.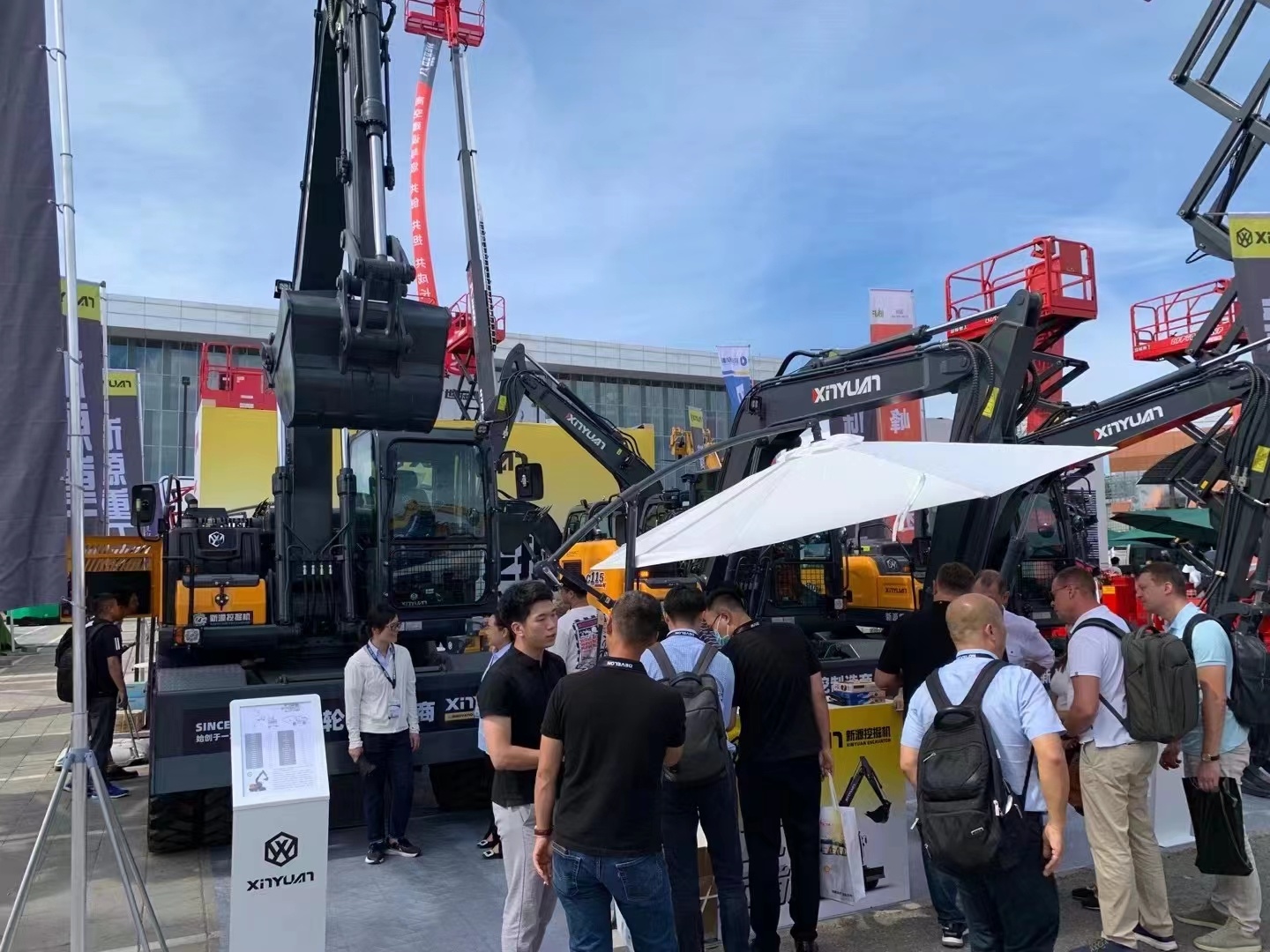 During the exhibition, the team of Russian office of Xinyuan Heavy Industries travelled a long way to the site to assist and explain the product performance and technical advantages to the audience in detail, bringing new and old customers a different service experience. Not only add colour to the exhibition, but also harvested a lot, fully demonstrating the international brand influence and value of Xinyuan wheel excavators.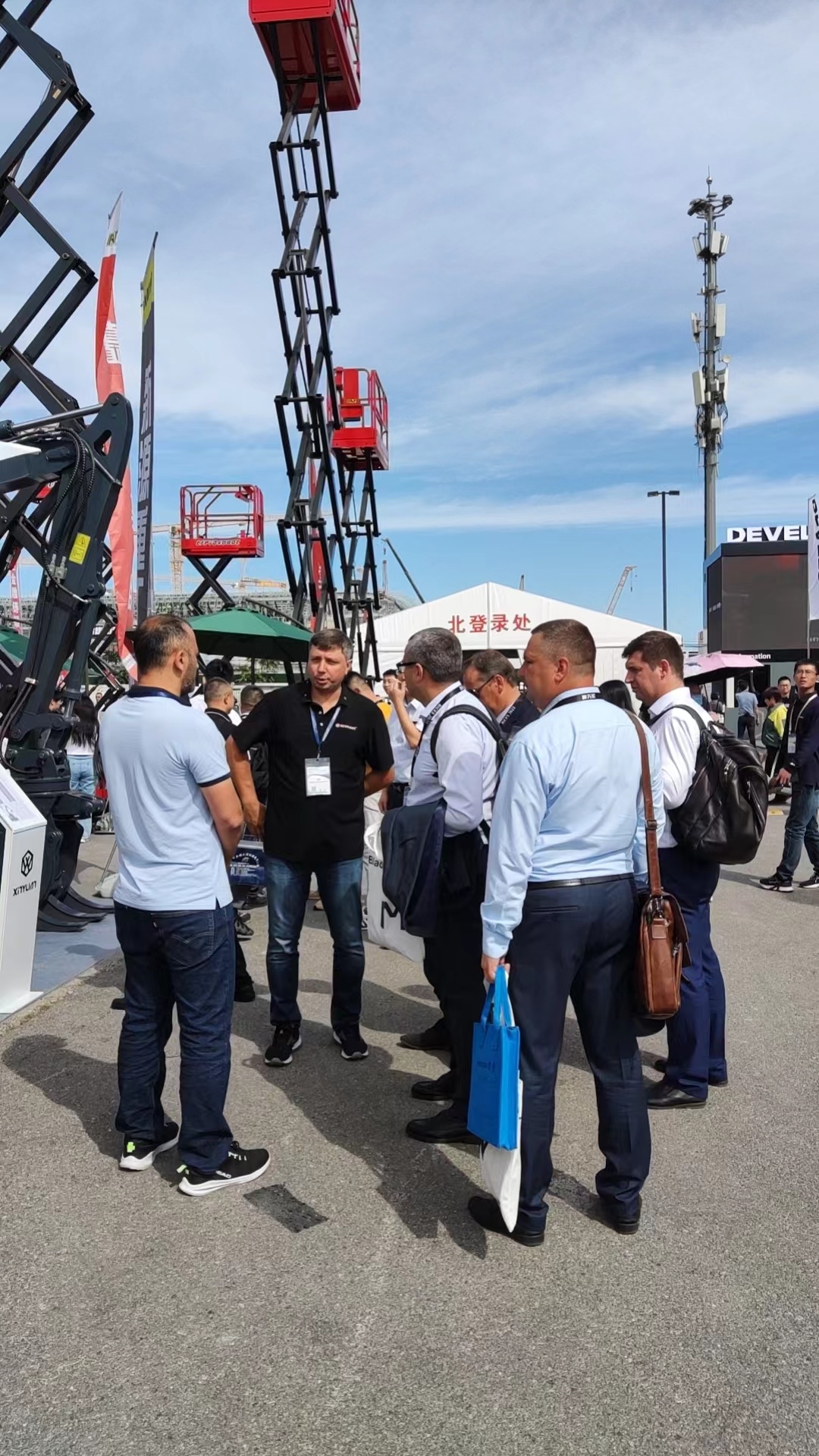 Follow the trend, steady and far-reaching, in order to keep up with the trend of innovation and environmental protection, Xinyuan Heavy Industries has spent years of dedicated independent research and development design, to create a series of new national four wheel-digging products, covering the 6-tonne to 15-tonne class, forming a standardised, serialised, and further leading the industries.

Green drive, win-win future. Xinyuan Heavy Industries will continue to focus on the main line of "high-quality development", with technological innovation as the driving force, to create a new set of environmental protection, intelligence, high efficiency, safety in one of the new wheel-digging product solutions, for the green and low-carbon development of the construction machinery industry to contribute to a new source of strength!