---
7 Ton Wheel Excavator with Clamp Pipes Simplifies Construction Operations
Fujian Xinyuan Heavy Industries Co., Ltd.
---
A game-changing addition to the construction industry has arrived with the launch of the 7 Ton Wheel Excavator with Clamp Pipes. This innovative equipment combines the power and mobility of a wheel excavator with the versatility of a pipe-clamping attachment, revolutionizing construction operations.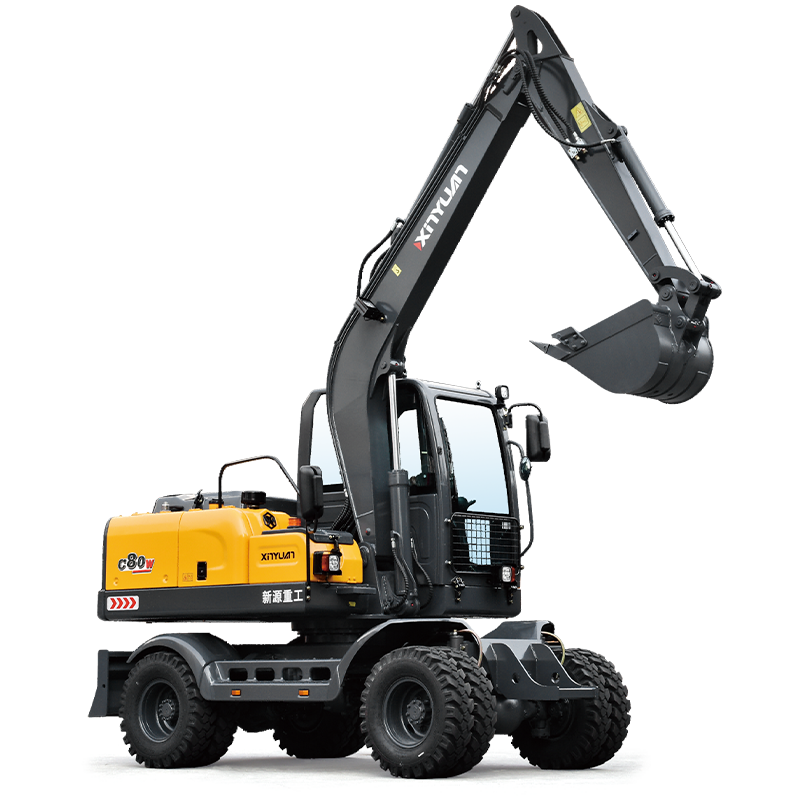 The 7 Ton Wheel Excavator with Clamp Pipes embodies efficiency and adaptability. With its compact design and robust construction, this machine can effortlessly navigate various terrains, providing easy access to construction sites that are challenging to reach with larger excavators.
Operators appreciate the user-friendly controls and ergonomic design of the 7 Ton Wheel Excavator with Clamp Pipes, which provide comfort and ease of operation for extended periods. The machine's stability and advanced stability systems enhance safety, minimizing the risk of accidents during pipe-clamping operations.
Incorporating the 7 Ton Wheel Excavator with Clamp Pipes into construction projects offers significant benefits. Its ability to streamline pipe installation and reduce manual labor requirements improves efficiency, increases project turnaround, and lowers labor costs.
As the construction industry continues to seek innovative solutions, the 7 Ton Wheel Excavator with Clamp Pipes emerges as a valuable asset. Its unmatched versatility, combined with powerful pipe-clamping capabilities, lifts construction operations to new heights, providing a cost-effective, efficient, and reliable solution.
In conclusion, the introduction of the 7 Ton Wheel Excavator with Clamp Pipes marks a significant advancement in construction machinery. Its versatile functionality, combined with its powerful clamp pipes attachment, redefines efficiency and effectiveness in pipeline installation and repair projects. As construction projects become more complex, this innovative excavator proves itself as an indispensable asset for contractors, enhancing productivity and client satisfaction.