---
Fujian Xinyuan Heavy Industries Presents Cutting-Edge Wheel Excavator at Moscow Construction Machinery Exhibition
---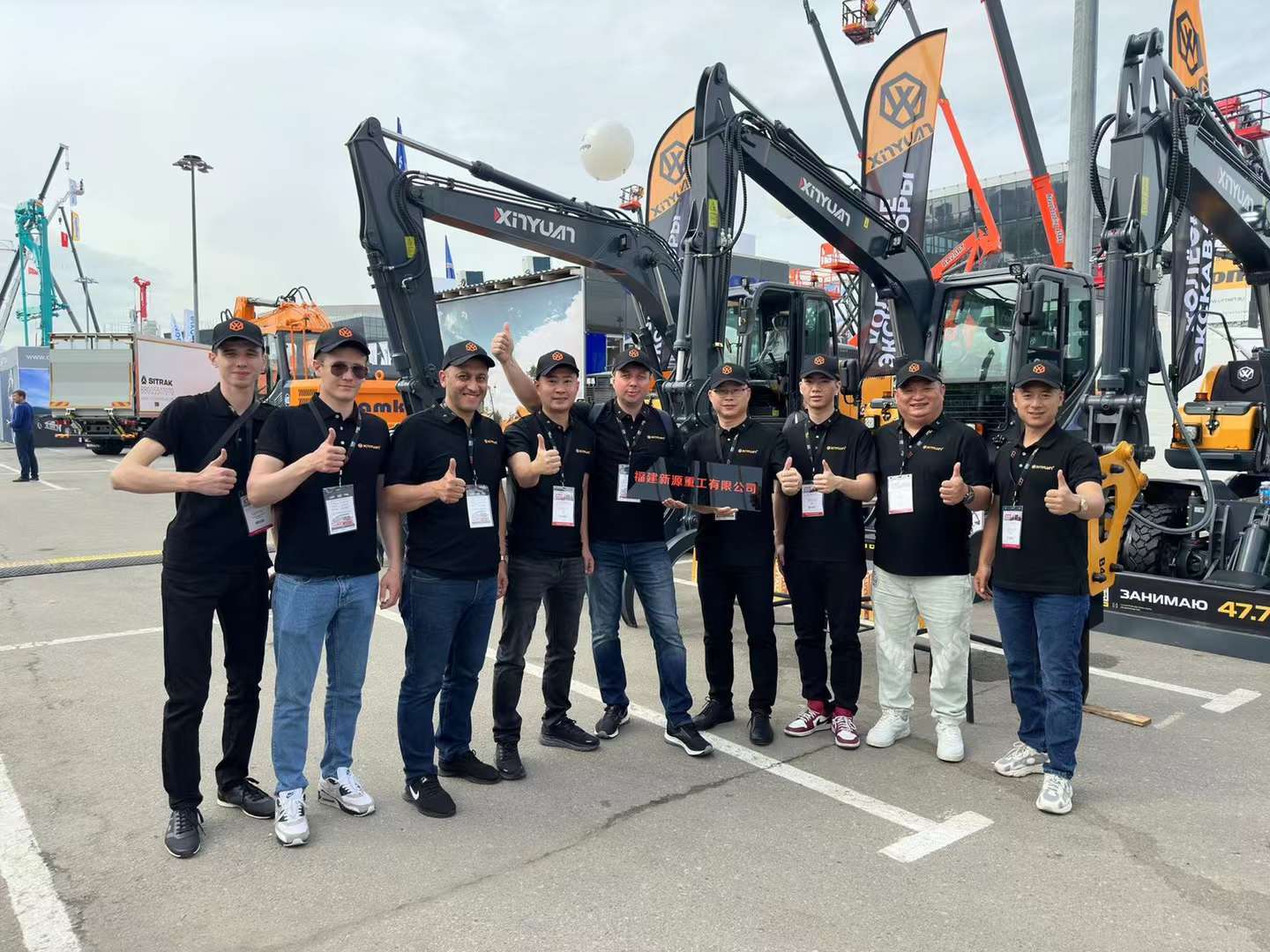 Moscow, Russia - Fujian Xinyuan Heavy Industries, a global leader in construction machinery, is proud to announce its participation in the prestigious Construction Machinery Exhibition in Moscow. This highly anticipated event will provide an ideal platform for industry professionals, contractors, and enthusiasts to explore the latest advancements in construction equipment. At the forefront of this exhibition, Fujian Xinyuan Heavy Industries will unveil its revolutionary wheel excavator, offering unprecedented innovation and efficiency for diverse construction needs.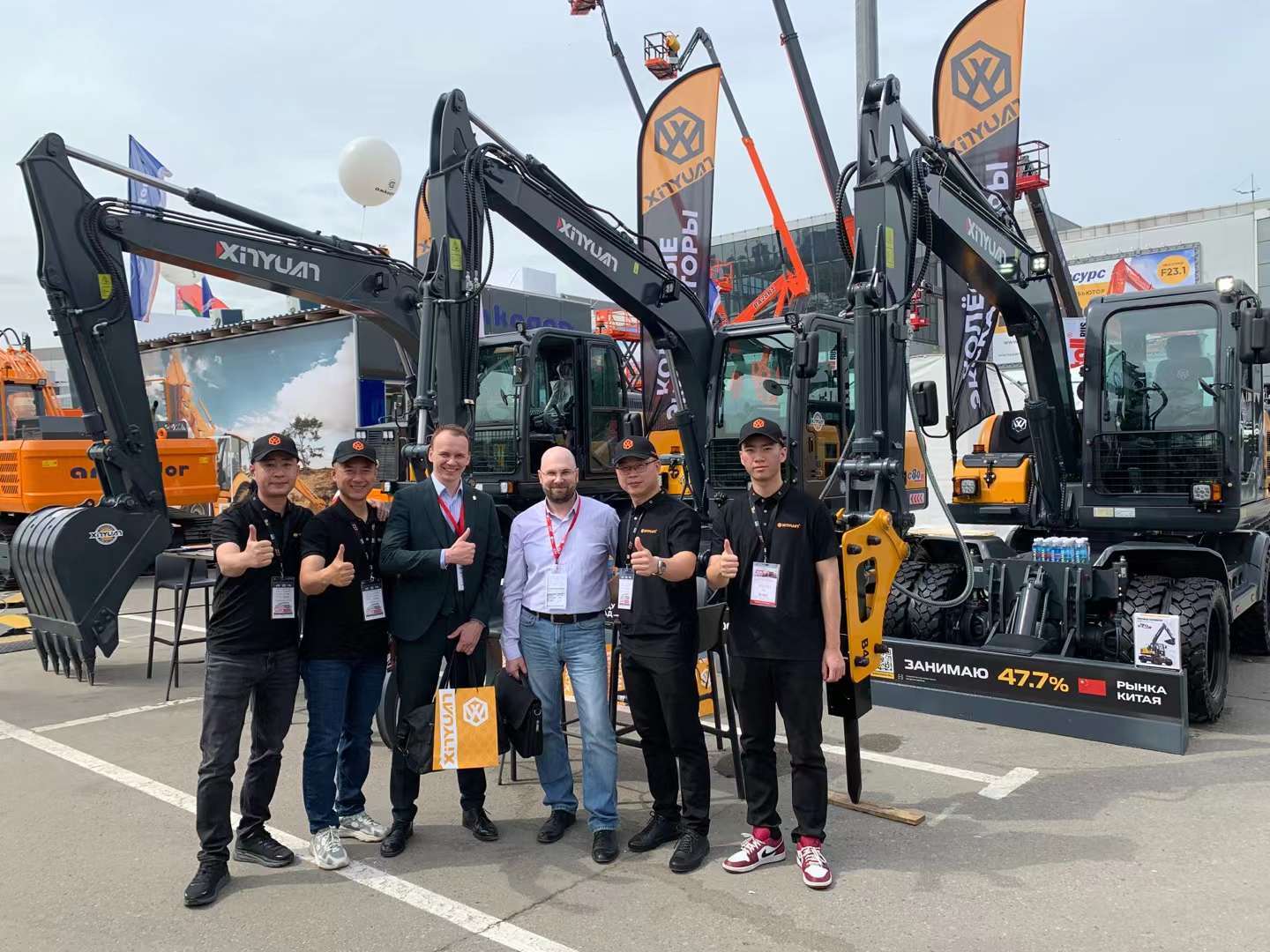 With a rich history spanning decades, Fujian Xinyuan Heavy Industries has continually strived to redefine the construction machinery landscape through state-of-the-art technologies. The company's unwavering commitment to quality, performance, and customer satisfaction has solidified its position as an industry leader.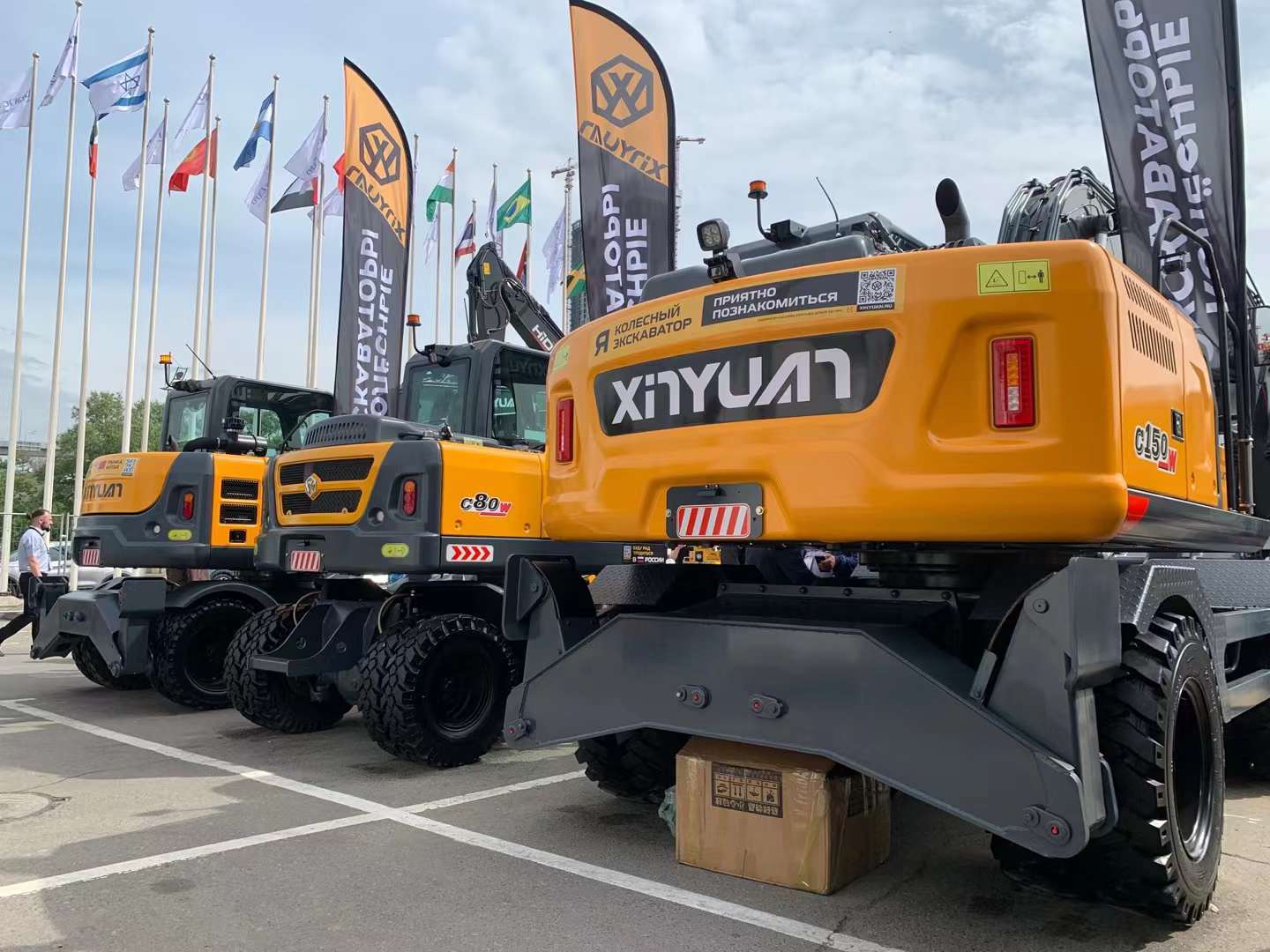 The star of the show will undoubtedly be Xinyuan's groundbreaking wheel excavator, designed to meet the demanding requirements of modern construction projects. This robust and versatile machine boasts exceptional performance capabilities, making it an indispensable asset across a wide range of applications.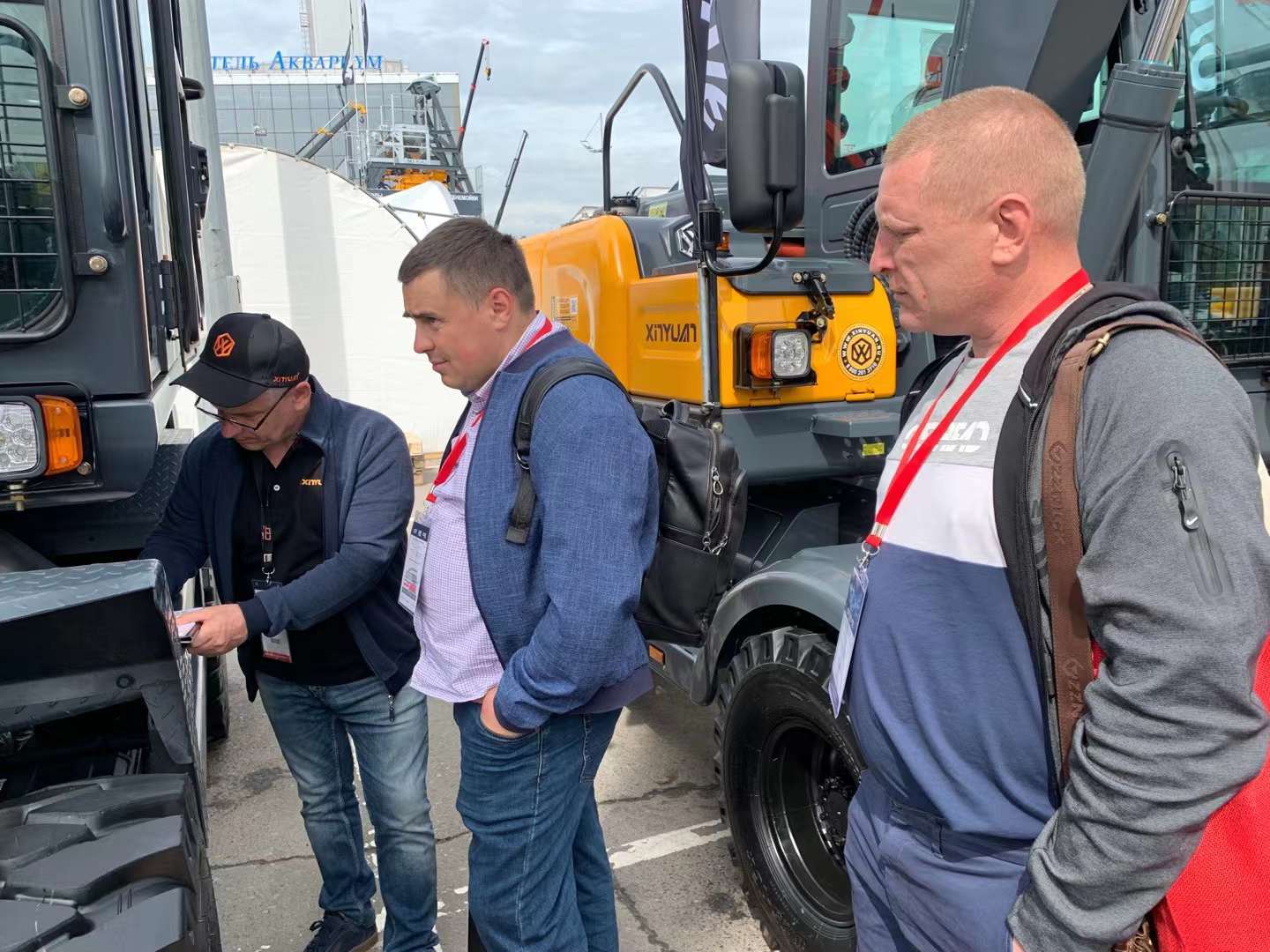 Key Features of Xinyuan's Wheel Excavator:
1. Advanced Mobility: The wheel excavator offers exceptional maneuverability, ensuring seamless navigation across various terrains. Its agile design empowers operators to access challenging worksites with ease, enhancing productivity and reducing downtime.
2. Powerful Performance: Equipped with a high-performance engine and cutting-edge hydraulic system, the wheel excavator delivers impressive power and efficiency. Its precise and smooth operations enable users to accomplish tasks swiftly and accurately, saving both time and resources.
3. Versatility Redefined: Xinyuan's wheel excavator provides multiple attachments and customizable options to tackle diverse construction projects. Whether it's digging trenches, loading materials, or handling heavy-duty tasks, this versatile machine adapts effortlessly to meet your specific requirements.
4. Operator-Centric Design: The ergonomic cabin offers a comfortable and safe working environment, prioritizing operator well-being and reducing fatigue during extended working hours. The intuitive control panel and user-friendly interface enhance operational efficiency, allowing operators to maximize their potential.
5. Smart Technology Integration: Embracing the era of digitalization, Xinyuan's wheel excavator incorporates smart technology features to optimize performance. From advanced monitoring systems to intelligent diagnostics, this machinery revolutionizes productivity, maintenance, and safety on the job site.
Fujian Xinyuan Heavy Industries recognizes the importance of sustainability in the construction industry. With a strong focus on environmental stewardship, the wheel excavator incorporates energy-efficient components, reducing emissions and minimizing environmental impact.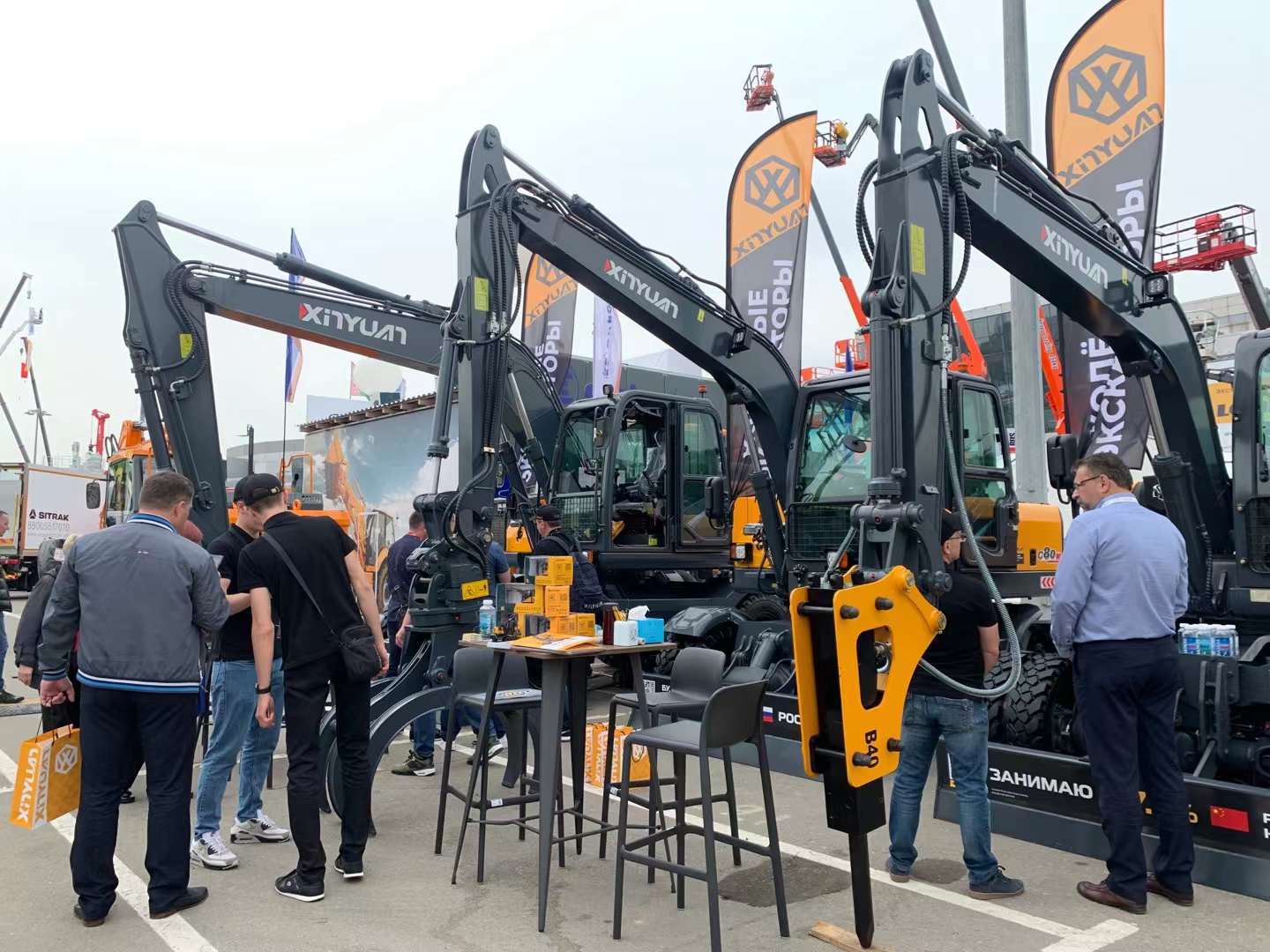 Visitors to the Construction Machinery Exhibition in Moscow will have the exclusive opportunity to witness the unveiling of Xinyuan's wheel excavator firsthand. The company's dedicated team of experts will be available to provide detailed insights, answer queries, and guide potential customers through the exceptional features and advantages of this cutting-edge machinery.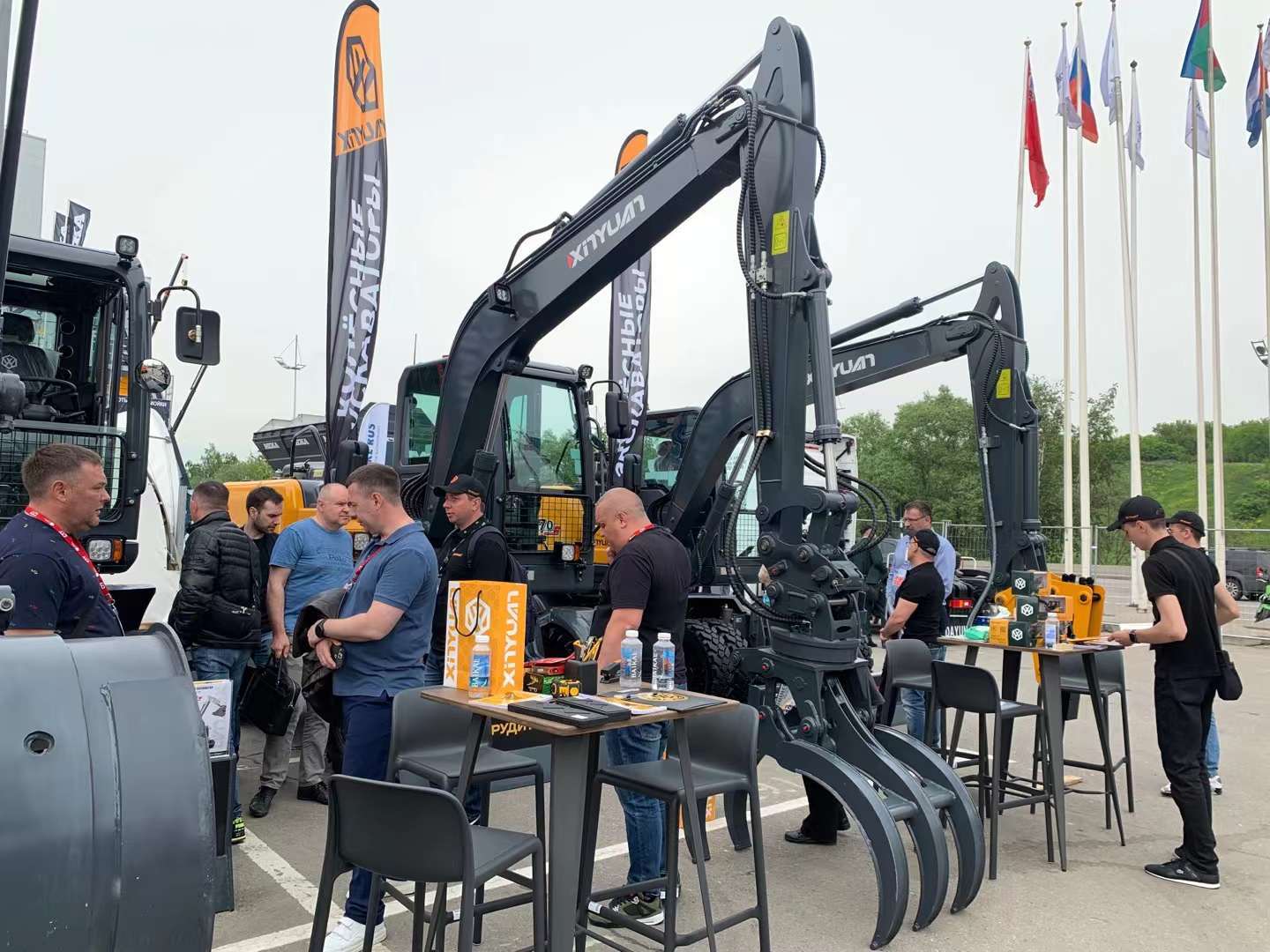 As the construction industry continues to evolve, Fujian Xinyuan Heavy Industries remains at the forefront, driving innovation and empowering construction professionals worldwide. Don't miss the chance to explore the future of construction machinery at the Moscow Construction Machinery Exhibition and experience the unparalleled performance of Xinyuan's wheel excavator.
About Fujian Xinyuan Heavy Industries: Fujian Xinyuan Heavy Industries is a leading global provider of construction machinery, committed to delivering innovative solutions and industry-leading equipment. With a focus on quality, reliability, and customer satisfaction, Xinyuan Heavy Industries has established a strong presence in the international construction market.