---
5 models of Xinyuan Heavy Industries Wheel Excavators will be presented at BICES 2023
Fujian Xinyuan Heavy Industries Co., Ltd.
---
The 16th China (Beijing) International Construction Machinery, Building Material Machinery and Mining Machinery Exhibition and Technology Exchange (BICES 2023) will be held in China International Exhibition Centre (Shunyi Pavilion) from 20 September to 23 September 2023 to interpret the beauty of precision work with wisdom and technology!
As the "leader" of China's wheel excavator industry, Xinyuan Heavy Industries has witnessed China's small wheel excavator market from scratch, but also experienced the development and production process of China's wheel excavator, leading China's wheel excavator step by step towards independent research and development. In this four-day machinery feast, Xinyuan Heavy Industries wheel-digging group waiting to go on, 5 models of wheel excavator products will be exhibited in this exhibition.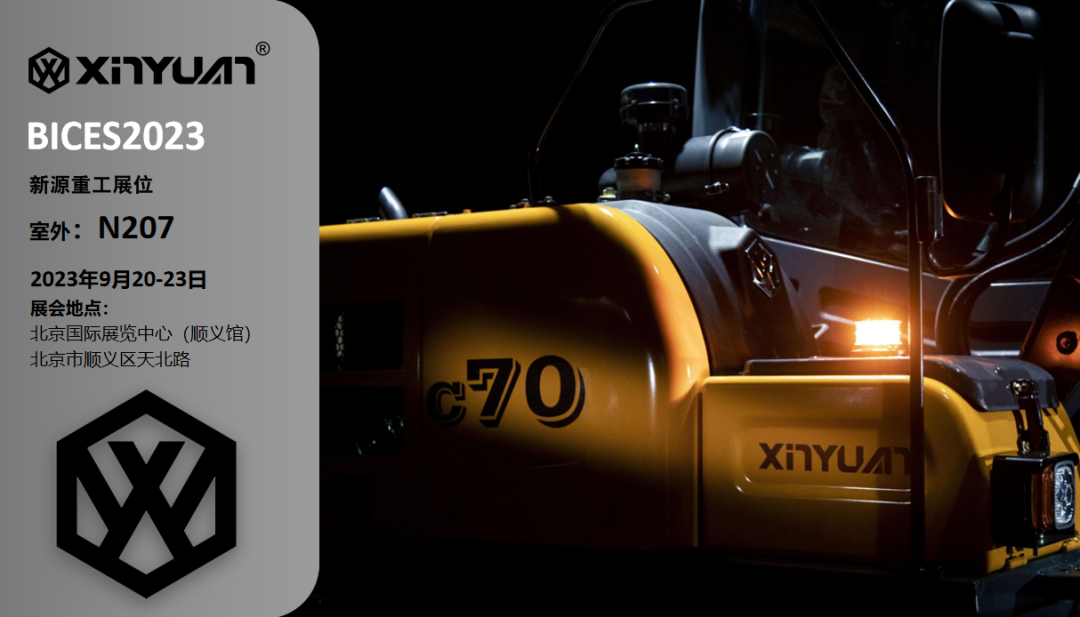 Since 1989, BICES has been held for 34 years and 15 times, witnessing the development of China and the global construction machinery industry, which is not only the wind vane for the innovation and development of China's construction machinery, but also a big stage for the display of new products, technologies, work methods, services and brands of the global construction machinery, and has an important influence in the world. BICES 2023, with the theme of "Digital, Efficient, Green and Reliable", will display high-end, intelligent and green construction machinery products and technologies, and more than 1,000 exhibitors from all over the world, including Xinyuan Heavy Industries, will compete with each other on the same stage with cutting-edge technological achievements.
Founded in 1990, Xinyuan Heavy Industries has swept away the dead ends of wheel excavator technology with its executive force, developed and manufactured the first 5 ton 360-degree full-swing hydraulic wheel excavator in China. Up to now, the products of Xinyuan Heavy Industries have covered 5 to 15 ton economical and high-end hydraulic wheel excavators, formed a standardisation and serialisation, with a good comprehensive competitive advantage in the market, for more than 20 consecutive years in the domestic wheel excavator market is far ahead of the market, and was awarded the champion of the wheel excavator market sales.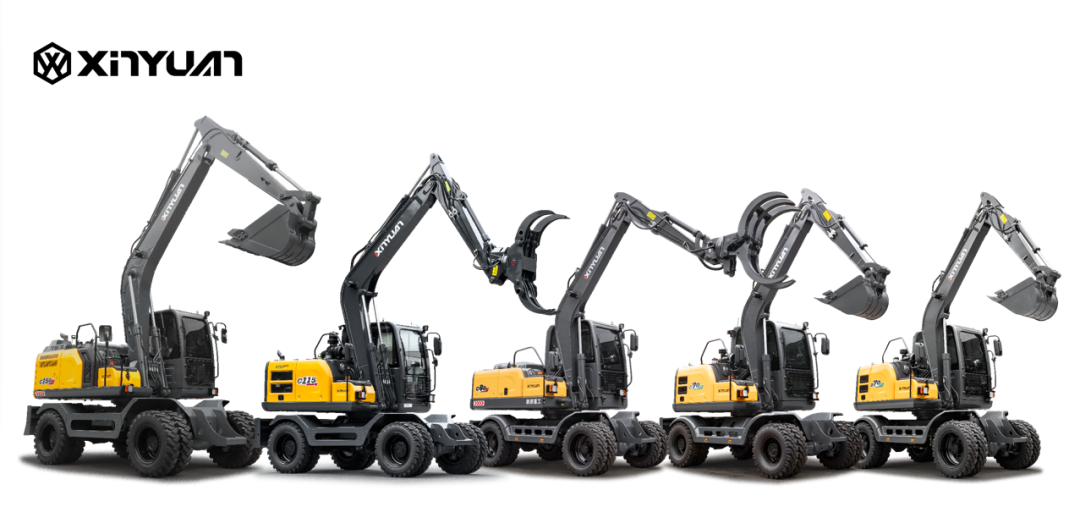 Green development has been a must-answer question in the construction machinery industry, this exhibition Xinyuan Heavy Industries will have 5 new generation of national four wheel digging products wonderful debut. All along, Xinyuan Heavy Industries has been focusing on the long-term development trend of the industry, actively practicing the concept of green environmental protection development, and seizing the first opportunity in the new energy and national four product track. 2022 December successfully launched 13 national four products, completing the coverage from 5 to 15 ton of multi-model, and reaching the industry's leading level in terms of configuration, control and energy saving.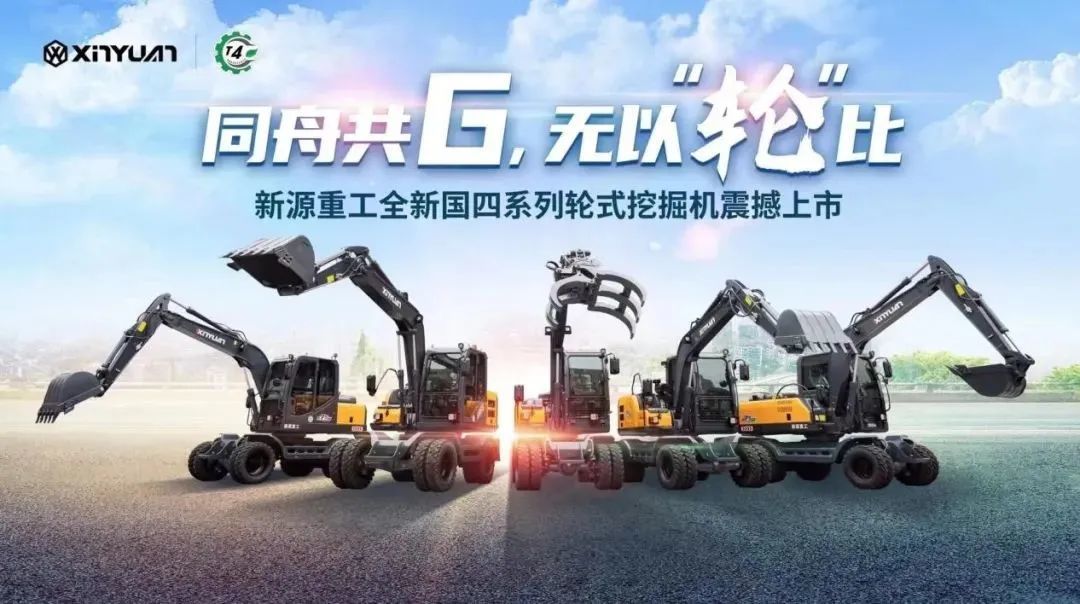 For more than 30 years, Xinyuan Heavy Industries has always been ploughing into the front-end of technology, illuminating the blind spots of wheel excavator technology. The exhibition is approaching, more quality products, more front-end technology, we reveal on site!
September 20-23
88 Yuxiang Road, Tianzhu Area, Shunyi District, Beijing, China
Beijing New International Exhibition Centre
Outdoor Booth N207
Xinyuan Heavy Industries Booth
See you there!